9 Ideas for Finishing Your Basement
Basements are full of potential when it comes to increasing living space and adding value to your home. Finishing your basement will increase your property value significantly, should you ever decide to sell. 
There are countless ways to utilize the space, from creating a full guest suite to having an entertainment space that your friends and family will envy. Here are a few ideas to get the inspiration you need to dream up your perfect finished basement from the basement finishing experts at Timberstone Remodeling!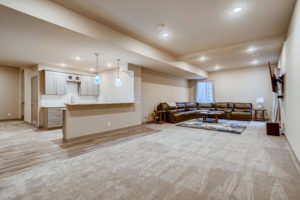 Entertainment Space
Do you do a lot of entertaining? Your basement could be the perfect space to bring your guests to when you host parties and events. Here are a few things to consider when turning your basement into a social hot spot. 
Wet bar
Adding a bar is a great way to upgrade your basement for entertaining. Not only will you save trips up and down the stairs as you grab drinks from the kitchen but you would have a fun space for everyone to socialize. Include built-in cabinets for plenty of storage and wrap-around counters for guests to converse easily with others. You can even add an island if space permits! You can take it one step further by adding a built-in mini fridge, a countertop beer tap, and of course, lots of snacks. 
Home Theater
A home theater room is also a popular choice to go with when finishing a basement. Who doesn't love a good movie night? Suitable for both relaxing with family and entertaining guests, a home theater can be as extravagant or minimal as you prefer. A large screen and projector, surround sound, mood lighting, and even a popcorn machine can be added to this space to upgrade your cinematic viewings. Be sure to include comfy seating whether theater style or with comfortable couches and chairs. 
Multigenerational Living Suite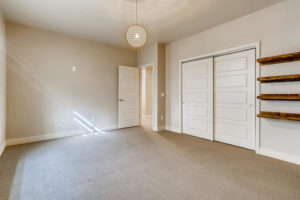 With multigenerational living on the rise, many choose to transform their basement space into an in-law suite. Whether you want to be closer to elderly parents or you have grown children coming to stay for an extended period of time, having a dedicated space for them is a great feature for your home's functionality. In-law suites can include whatever you like with most having a full bathroom, a kitchen or kitchenette, a sitting room, and a bedroom. Other things to think about when finishing a basement for an in-law suite include waterproofing, soundproofing, entryways, and any needed safety features such as handrails or non-slip floors. 
Home Gym
A basement provides plenty of room to create your own home gym that includes all of your favorite machines and weight stations. When planning your basement finishing project, be sure to build your layout with enough space for both you and your equipment. Consider adding storage where you can for a neatly kept workout space. Consider grabbing some floor mats as well to protect your floors from heavy equipment. You can even go big with your own sauna or yoga studio! 
Family Room 
Another great use for a finished basement is an extra family room. This is especially useful for those with large families and frequent get-togethers. Extra communal living space can be used for whatever you like whether your husband wants a man cave to watch football with his buddies in, or if you would like more separation between the grown-ups and children around the holidays.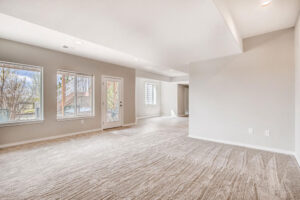 Open Layout
An open layout is a must-have basement feature for functional entertainment space. You want to leave room for games like pool tables and foosball. You also want to ensure there is enough walking space and adequate flow for many people to comfortably be in the space without crowding. 
Wine Cellar
Basements are often ideal places to have wine cellars due to the climate control capabilities of the space. Make sure your basement is properly insulated to maintain a proper balance of humidity and temperature. Concrete floors also need to be sealed. Another thing to think about is any vibrations that could interfere with the wine settling. A wood floor with frequent traffic or a clothes dryer nearby may spoil your collection over time. Invest in proper bottle racks and dimmable lighting, as high quality as you can find. Read here for more information on building a basement wine cellar.
Playroom
Finally, many families opt to transform their finished basement into a playroom for children. This not only gives them a place to play that is separate from adult space but a place for their toys to go as well. Built-in shelves are great additions to the space to house puzzles, games, and other toys out of site from the main living area.
Contact Timberstone Remodeling to make your basement finishing dreams a reality.